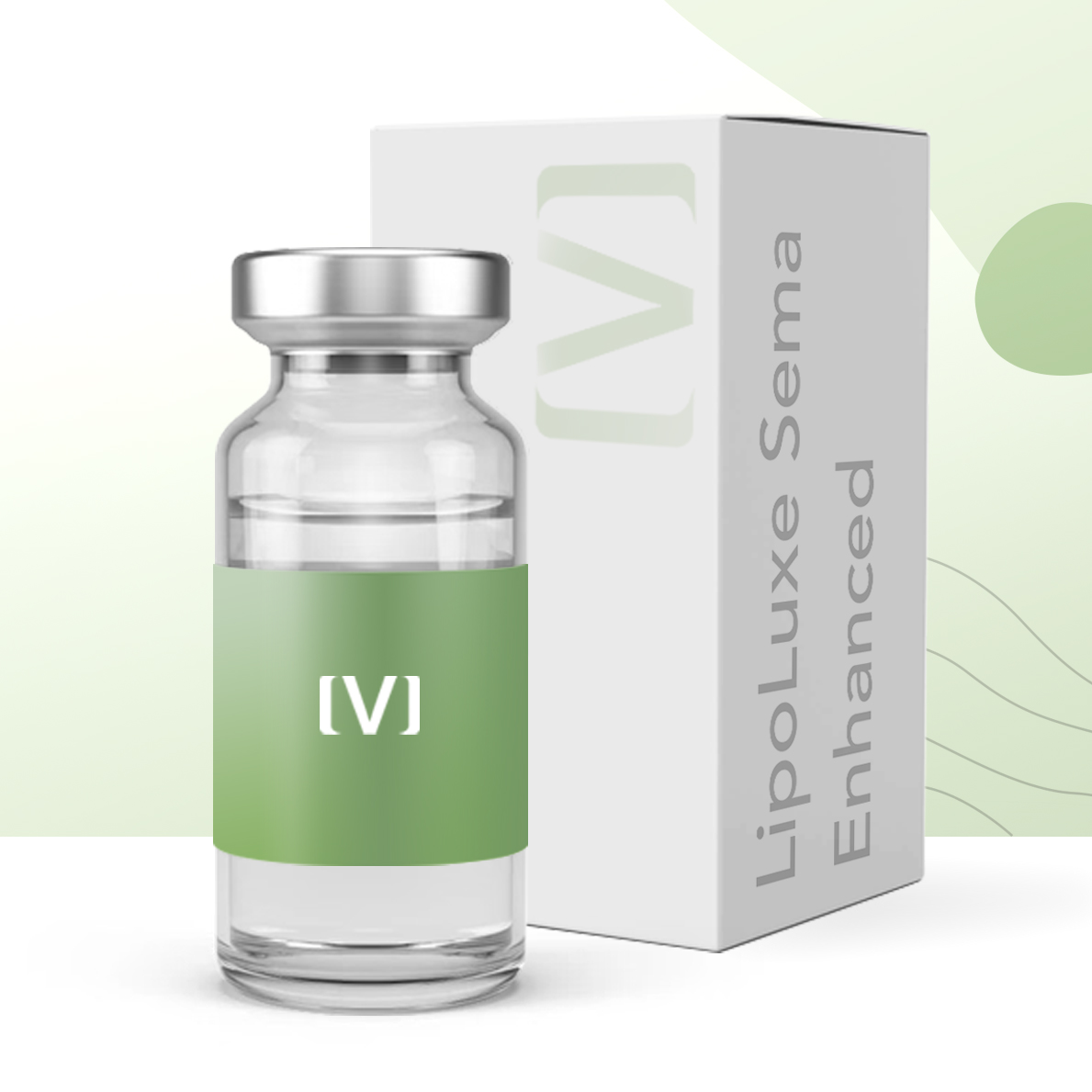 What is Semaglutide?
Semaglutide (Brand name Ozempic) is an injectable medication which, when used in combination with diet and exercise, helps with blood sugar control, appetite control, and potential weight loss. Semaglutide belongs to a class of medications called glucagon-like peptide-1 (GLP-1) agonists, which mimic the hormone GLP-1 in your body to lower blood sugar levels after you've eaten a meal. In a recent clinical trial with nearly 2,000 participants, approximately 70% of participants achieved a weight loss of at least 10%, and approximately 50% achieved a weight loss of at least 15%.
What is the hormone GLP-1?
Glucagon-like peptide 1 (GLP-1) is a hormone that causes huge effects on the regulation of blood sugar by stimulating glucose-dependent insulin secretion. Insulin is a hormone that promotes sugar uptake by the cells, stores sugar as glycogen, promotes the building of fat, and signals the body to build skeletal muscle. In addition, GLP-1 inhibits glucagon release (which slows down the release of sugar into the blood so that you burn more fat), slows down gastric emptying (makes you feel full), and lowers the desire for food intake (because you feel full).
Is Semaglutide a stimulant?
No, Semaglutide is not a stimulant. While other weight loss medications, like phentermine, have stimulating effects that curb your appetite, Semaglutide works very differently (see above).
How does Semaglutide work for weight loss?
GLP-1 agonists like Semaglutide help to control your blood sugar, curb your appetite, and slow digestion. People taking them also tend to lose weight. GLP-1, the key hormone involved, slows the process of gastric emptying. In, addition to causing your pancreas to release insulin, Semaglutide also blocks a hormone that causes your liver to release sugar (glucagon). Together, these functions can help decrease your appetite, causing you to eat less food and lose more weight.
Does Semaglutide curb your appetite?
Yes, it is believed that Semaglutide can help curb your appetite. In addition to slowing gastric emptying to make you feel full for a longer period of time, GLP-1 also plays a direct role in appetite regulation.
How long does it take to lose weight on Semaglutide?
With Semaglutide, you will slowly work your way up to the target dose at which time you will see the most amount of weight loss. This was the case in the clinical trials, where participants had their dose adjusted until they reached 2.4 mg once weekly. During the phase 3 trial that measured outcomes at 20 weeks, most participants were able to reach the full dose and also lost more weight as their dose was increased. They saw additional weight loss over the remaining 48 weeks at the full dose. It is important to keep in mind that patients will see the best results when medication is taken in combination with a healthy diet and exercise.
Is Semaglutide safe?
Yes, Semaglutide is considered to be safe and effective when used as indicated. But safe doesn't mean that there aren't possible side effects. Possible side effects include was nausea, vomiting, or diarrhea. Semaglutide also carries a boxed warning about thyroid C-cell tumors occurring in rodents (with unknown risk shown in humans). Thus, Semaglutide shouldn't be used if you or your family have a history of certain thyroid cancers. Semaglutide should not be used in people with type-1 diabetes or a history of pancreatitis. Semaglutide should be used cautiously for people on other blood sugar lowering medications.
Is Semaglutide covered by my insurance?
Not in most cases. Semaglutide is not covered by insurance for people who are not diabetic type 2 or at a very high BMI. Additionally, many insurance providers require you to be on the medication and show some weight loss before covering the medication. You can, however, get a prescription to this medication as part of our Semaglutide Weight Loss Program.
How much Semaglutide Weight Loss Program cost?
The first month of our level one weight loss package is $249. After one month, the cost is $415/month which includes weekly Semaglutide injections, initial physician consultation, access to our clinic support line, and monthly follow ups. On average, patients stay on Semaglutide treatment for 6-12 months until desired weight loss is achieved.
Where will I buy my Semaglutide?
Once enrolled in the program and evaluated by our physician, the medication and the supplies will be shipped straight to your home or office.
What is the dose of Semaglutide?
All patients start on the lowest dose of Semaglutide at 0.5mgs injected subcutaneously every week. All patients increase by 0.5mgs weekly as tolerated (slower if nauseous), up to a total weekly dose of 2.5mgs. For more details on dosing, see our dosing instructions.
Are there any foods or medications you should avoid while on Semaglutide?
Here are a few things to keep in mind if you are on Semaglutide.
First, you'll want to limit how much alcohol you're drinking while taking Semaglutide. Alcohol tends to have an effect on your blood sugar, and there is a risk that it may drop too low in combination with Semaglutide, especially if you are drinking on an empty stomach.
You will want to make sure your provider is aware of any other medications you are taking before starting Semaglutide.
What are the known side effects of Semaglutide?
The most common side effects of Semaglutide are:
Nausea
Vomiting
Diarrhea
Stomach pain
Constipation